As designers for retail and hospitality RED has been fortunate to work on many hospitals – both public and private.
Our client is one the nation's largest specialist food and beverage providers in the healthcare market – and we have come to learn that a bit of retail therapy can go a long way to help hospitals.
Our main skill in RED is designing the customer experience, and in hospitals this have proven to be especially valuable.
Customers in this segment are a very diverse group – from patients and their families, doctors and staff to visitors and, in some hospitals, large numbers of students.
Although diverse as a group, their needs are very similar – a good range of quality food and beverage – well presented – in an attractive environment – by friendly staff who make their day a little brighter.
Improving the customer experience
By definition hospitals are not the most cheerful of environments, but we believe that through good design and a great F&B offer they can become more positive and uplifting experiences for customers.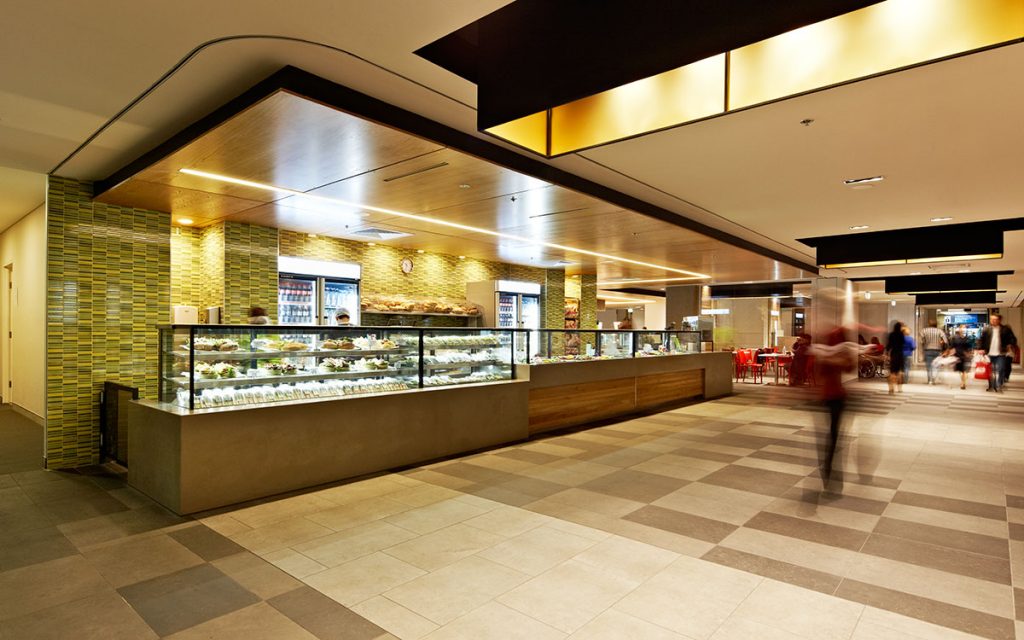 Westmead Hospital – Sydney
Compared to many shopping centres, hospitals have a lot to offer F&B operators.
They are always busy – 24 hours a day in most cases.
There are much longer dwell times within hospitals – a bit like airports.
Longer dwell times mean more money spent.
There are large numbers of staff in one place – adding to the demand for F&B.
Patients enjoy something other than the food they are served whilst in hospital.
Visitors need not only F&B but also gifts and flowers.
A collaboration space
A stand-out benefit of a good F&B precinct is it makes a great place for collaboration.
Space is at a premium in hospitals, and where doctors, staff or students can meet informally over a coffee or a meal, there is great synergy.
In our very first project hospital staff tended to leave the site to buy food and beverage in neighbouring streets because they thought the quality was not good enough.
Once the new F&B offer was installed, this changed overnight, and benefited not only staff, but all visitors and patients too.
Designing a better environment
Interior design is another skill we practice at RED and we use it to best advantage.
It is well known that colour, lighting, texture and an attractive environment can all have a positive psychological effect – so we are passionate believers that interior design can help to heal.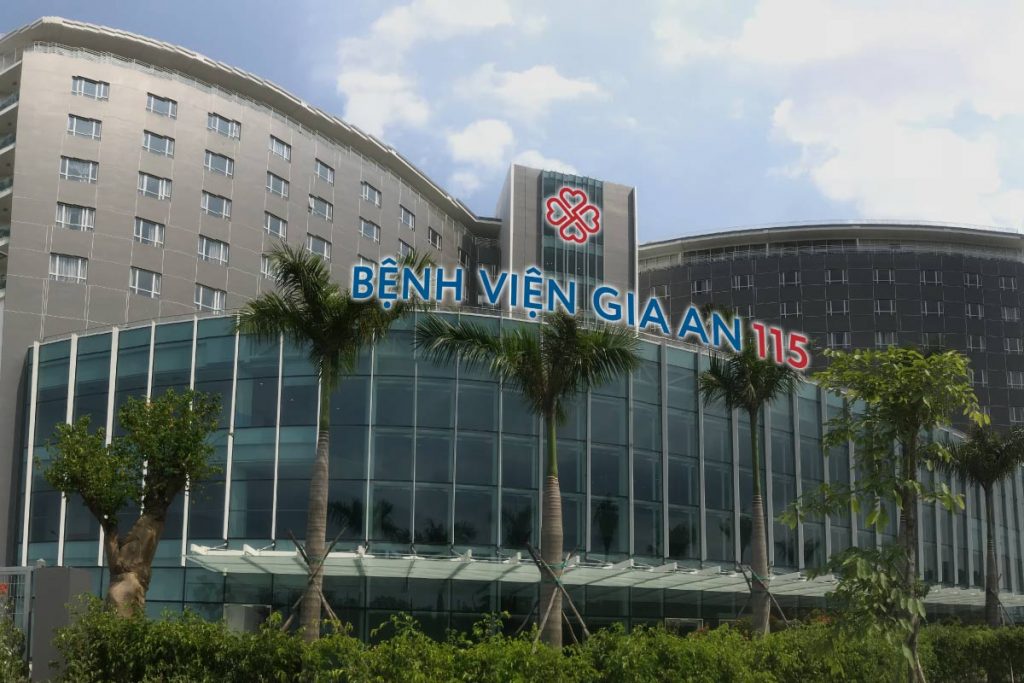 Branding and signage
In a recent project in Vietnam RED created the brand identity for a new, international hospital in Ho Chi Minh City – giving it a modern and professional image which will instil greater trust and respect for the site.
In RED's retail work we have always paid close attention to signage  to aid the customer journey.
Hospitals can be vast spaces, sometimes difficult to navigate.
Good way-finding can further improve the customer experience.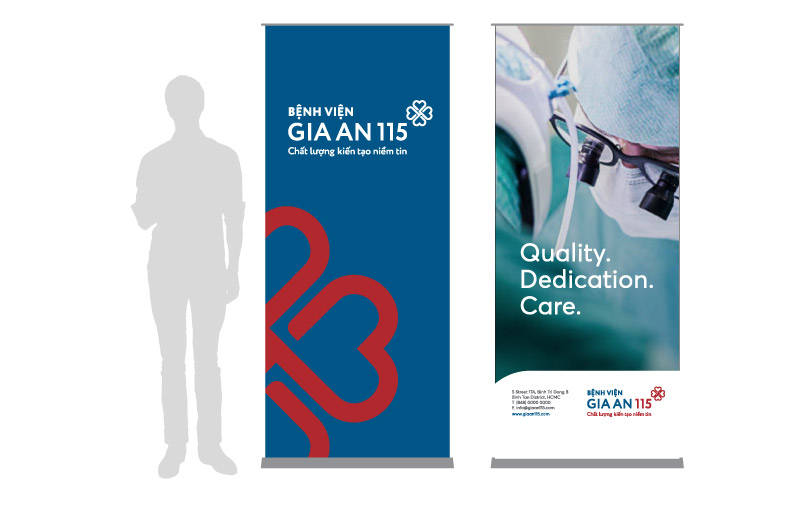 Finally, we are seeing the growing use of technology integrated into retail and F&B in hospitals.
This could be in the form of digital signage, digital menu boards, mobile apps for navigation, payment and loyalty, as well as kiosks and touchscreens for customer information and marketing.
It is not the role of hospitals to be shopping centres – far from it.
But it is now abundantly clear to us that, in addition to providing much needed facilities to customers in hospitals, that the rental returns generated from F&B operators can form part of the funding model for hospitals.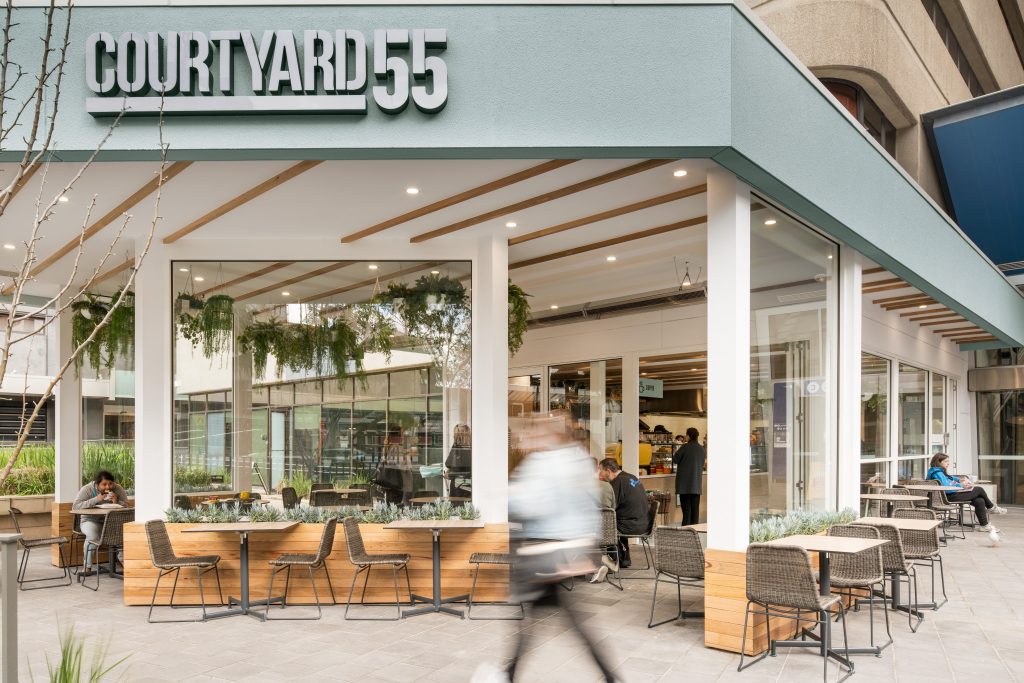 Courtyard 55 – St Vincent's Private Hospital, Melbourne
In purely commercial terms selling more food makes it possible to provide better medical facilities.
In our world we call that a form of Retail Therapy.
If you are responsible for managing any part of a hospital, let's have a coffee sometime to see how we can help improve the experience for your customers.